Learn More about RailPro Products!



The HC-2 is a wireless controller with a color touchscreen that can be used to operate your model railroad layout. The HC-2 can control the speed, direction, lights, and sounds of locomotives and other accessories by simply touching the screen! RailPro products are equipped with Direct Radio and are designed to work together. Direct Radio allows the RailPro components to communicate with each other without any wires! Direct Radio is very fast giving your RailPro products quick response to your controls. RailPro products have many advance features like loadable sounds, loadable light effects, multiple unit operation and much more. See below for more details.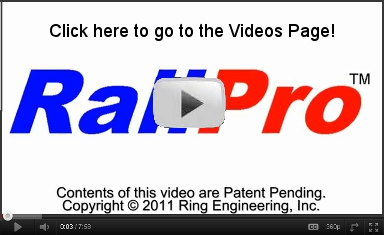 Setting Up and Using a RailPro system is as simple as 1, 2, 3!
STEP 1 - Install Locomotive Module
(or buy a locomotive with a module installed)



STEP 2 - Connect the Power Supply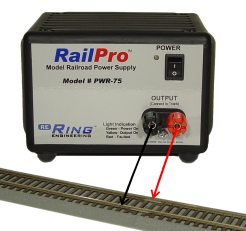 Connect the red and black wires to your track. Place your RailPro ready locomotives on the track. Plug the power supply into a wall outlet and turn the power supply on.
STEP 3 - Find Products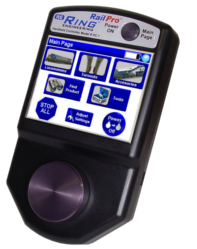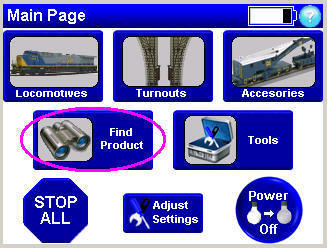 Pressing the Find Products Button will load pictures of any newly purchased products, such as locomotives, turnout controllers, power supplies, etc., into one of the three categories (One of three buttons in the row across the top of the page).
Control your Trains and have Fun!

Actual HC-2 Screens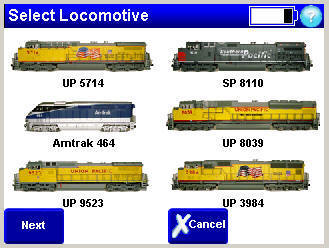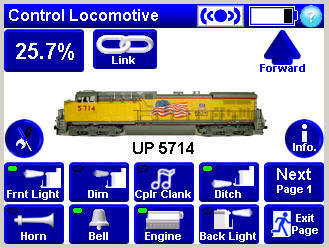 Press the locomotive button to see a list of pictures of locomotives to control. On the Select Locomotive Screen, touch the picture of the locomotive you want to control. On the Control Locomotive Page, touch the screen to turn on light effects, sounds, etc. Turn the large control knob to increase and decrease speed.

Click below to see a comparisons of RailPro to a typical DCC system!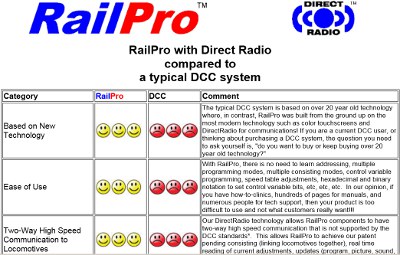 TIP: To see more specific information on individual products including user manuals for each product, go to the section to buy products and then press the button to go to the individual products page.
Click here to go to the page to buy products!

Copyright © 2004-2015 Ring Engineering, Inc.