PWR-75 Model Railroad Power Supply
The PWR-75 is a Power Supply that can be used to supply power for your locomotives, turnouts and other accessories. The PWR-75 has 75 Watts of output power! That is enough power to drive 20 or more typical modern locomotives! Further, each PWR-75 is equipped with Direct Radio, so a RailPro controller can be used to control, setup and monitor the PWR-75. Also, the PWR-75 can be used as a Direct Radio Repeater.
Ring Engineering's AccuClean Power technology in the PWR-75 maintains a clean stable output voltage that stays within about 3% from no load to full load! Typical model railroad power supplies can have voltage drops as high as 30% at full load. Unlike typical model railroad power supplies, when you need full power, your Ring Engineering PWR-75 will deliver!

Direct Radio allows RailPro components to communicate with each other without any wires! Direct Radio is very fast giving your RailPro products quick response to your commands. Also, Direct Radio has two-way communication that allows your PWR-75 to transmit and receive information! Because the PWR-75 has Direct Radio, you can control, setup, and monitor your PWR-75 with any RailPro controller, such as the HC-1 with color touch screen. With a RailPro controlling device, you can turn the output to the track on or off, adjust settings such as the auto-reverse feature, monitor the output power your PWR-75 is delivering, and more!

Setting up your RailPro system is easy. To control and setup your PWR-75 simply press the "Find Product" button on a RailPro controller such as the HC-1, then the RailPro Controller will automatically load a picture of your PWR-75! You can take control of your PWR-75 by touching the picture of the PWR-75 on the screen!

The PWR-75 can be setup to Auto Reverse. Certain types of track layouts in which one rail loops back to the other rail require auto reverse. By using a RailPro Controlling Device like the HC-1, you can easily setup the PWR-75 to enable or disable the Auto Reverse option.

The PWR-75 has built in Short Circuit Protection with Auto Recovery to protect your trains and equipment in case of a derailment or other rail-to-rail short!

Add multiple PWR-75's to your layout to increase the total amount of power for larger layouts.
NOTE: We recommend buying PWR-56's instead of PWR-75's. If you need more power than one PWR-56 you can buy two PWR-56's and use them on the same layout. Two PWR-56's cost less than one PWR-75 and two PWR-56's have more power than one PWR-75.
No Longer Stocked
Replaced by
PWR-56
You will need a RailPro controller such as a HC-1 (Handheld Controller with Color Touch Screen - Not Included) to control, setup and monitor a PWR-75. Actual HC-1 screen shots are show below!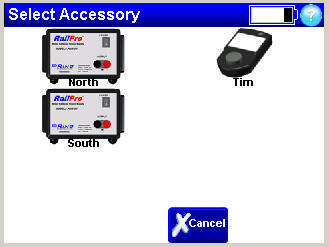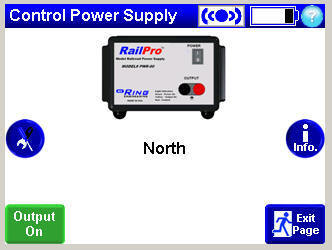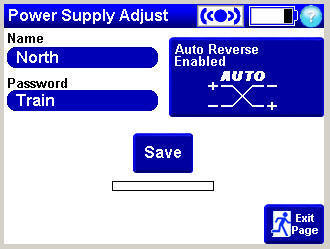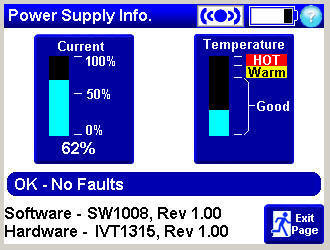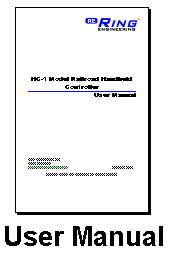 Specifications:
Input Voltage: 110VAC, 60Hz
Output Voltage: 14.2 volts regulated DC
Output Current: 5.3 Amps
with Auto Recovery Short Circuit Protection

Package Contents:
PWR-75
Power Cable
User Manual
US Patent 8,807,487
Made In USA
Not recommended for persons under the age of 14



Copyright © 2004-2012 Ring Engineering, Inc.