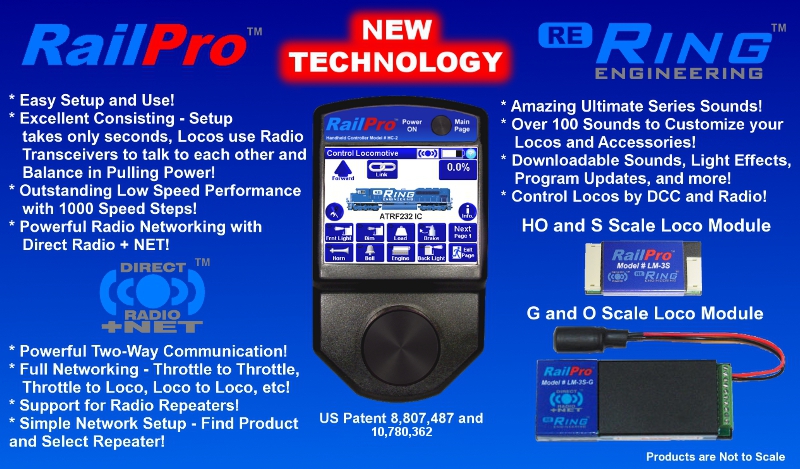 At Ring Engineering, we created the easy to use and powerful RailPro model train control system because we believe you should spend your time having fun with your model trains and not learning cryptic programming of variables, memorizing what function buttons do, and other complexities required by typical digital control systems. In addition to ease of use, RailPro's Direct Radio adds simplicity and capabilities that are only available with a RailPro system. RailPro products by Ring Engineering are professional model railroad control products, which can be enjoyed by beginners and experts alike.
Note: To get more information on each individual RailPro product, press the 'RailPro Products' button then go to the individual product page for each product to see a description, specifications, user manual, and more!

Below User Manual describes how to update older RailPro Handheld Controllers and Locomotive Modules to use Ultimate Series Sounds and True Motion Technology(TM).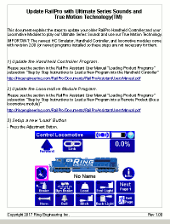 US Patent 8,807,487 and 10,780,362



Copyright © 2004-2021 Ring Engineering, Inc.